Sorry! Have to manually turn comments on for each post and forget to do it for the last two. Whoops!
I've had 5 glasses of wine and 2 limoncellos  so this seems like a perfect time to write a post. Ahh, Italy. Bologna!
We spent most of the day playing with the big erector set that is our booth at the convention.
By the time we walked out of here we were sweaty, grimey and covered in dust. Please, do not ask about the time I blew my nose this afternoon, it wasn't pretty.
See that? That's THREE PALETTES of books that we had to unload and decorate the booth with. Yeah, my back is a tad ouchy this evening. Doesn't my co-worker Meredith look thrilled?
Before dinner we went for cocktails on the roof of a hotel. Can you spot Steve deMonke?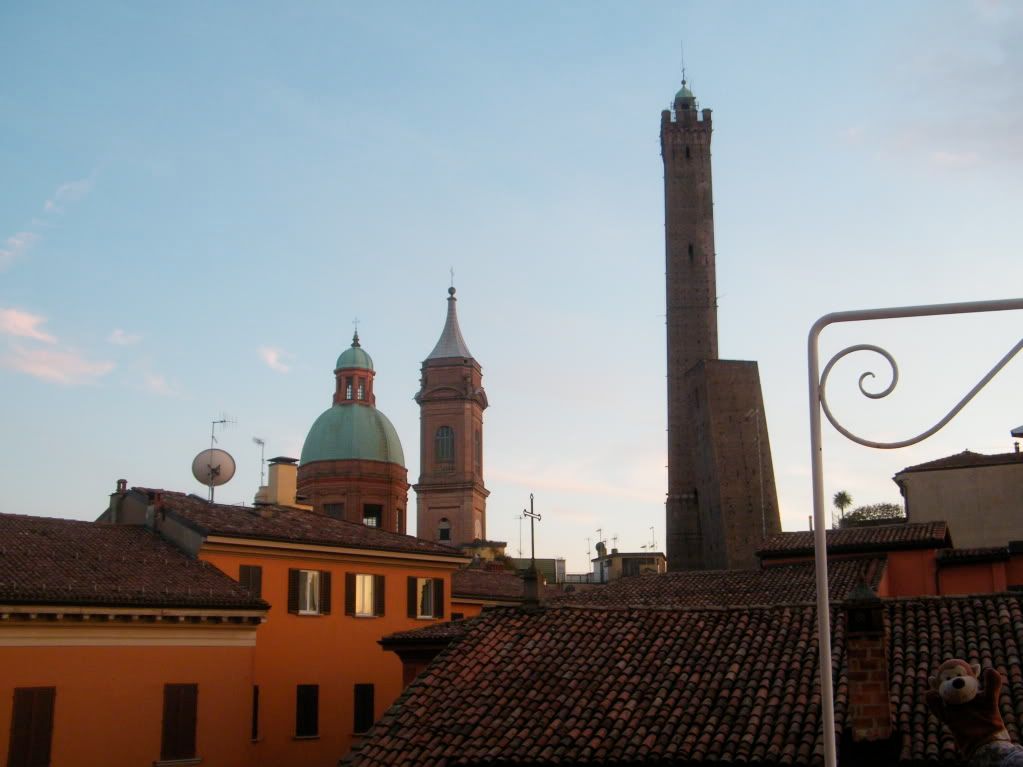 Tonight I had an awesome 3.5 hour dinner with several co-workers. Wine? Yes, please. As we were leaving the restaurant the waiter made us sit down at another table for complimentary shots of limoncello (2 rounds) and dessert (mascarpone w/ fruit). Frankly, it was heaven. I have become a hardcore member of the clean plate club.
Getting online has been problematic – and expensive (E10 for 24 hours with a limited amount of data transfers). I haven't found any free wifi to syphon. Drats! As beautiful as Bologna is, I'm shocked by how much graffiti there is. It's everywhere and on everything.