On the same street as the shop with the awesome wellies was this store with this incredible chandelier. Totally DIYable! Not sure if these are bookmarks or what, anyone know? Can anyone read the cards?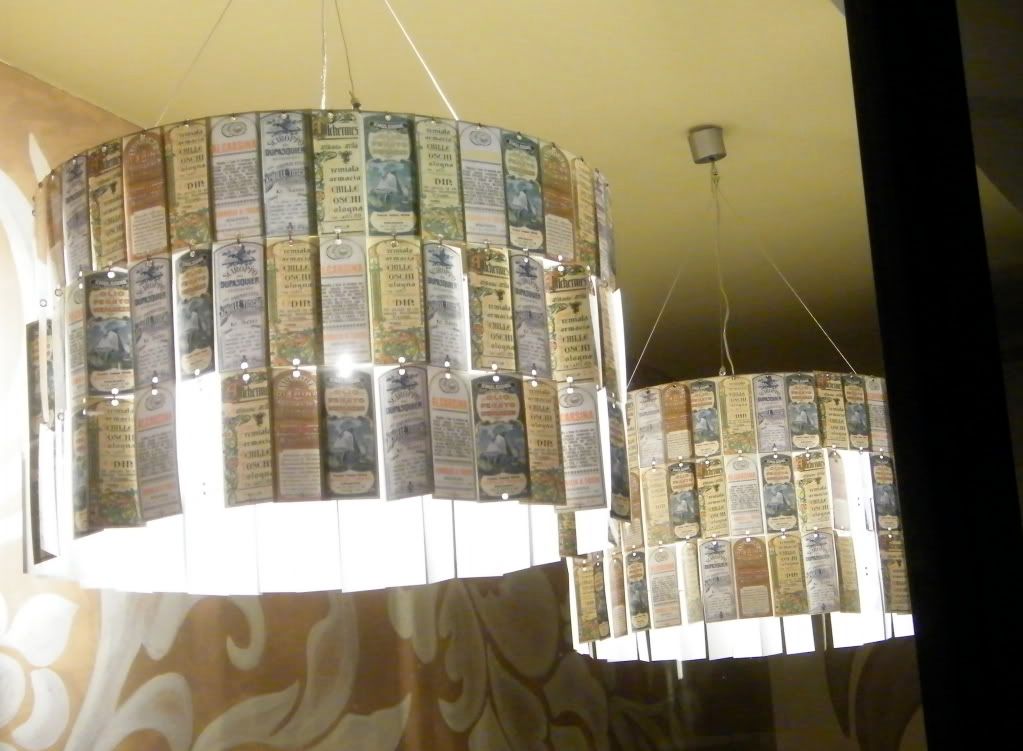 Back at the store with the awesome wellies were these upcycled chairs made from tin/metal signs and whatnot. They had a table made out of pallets that was so cool, will try to get the picture up soon.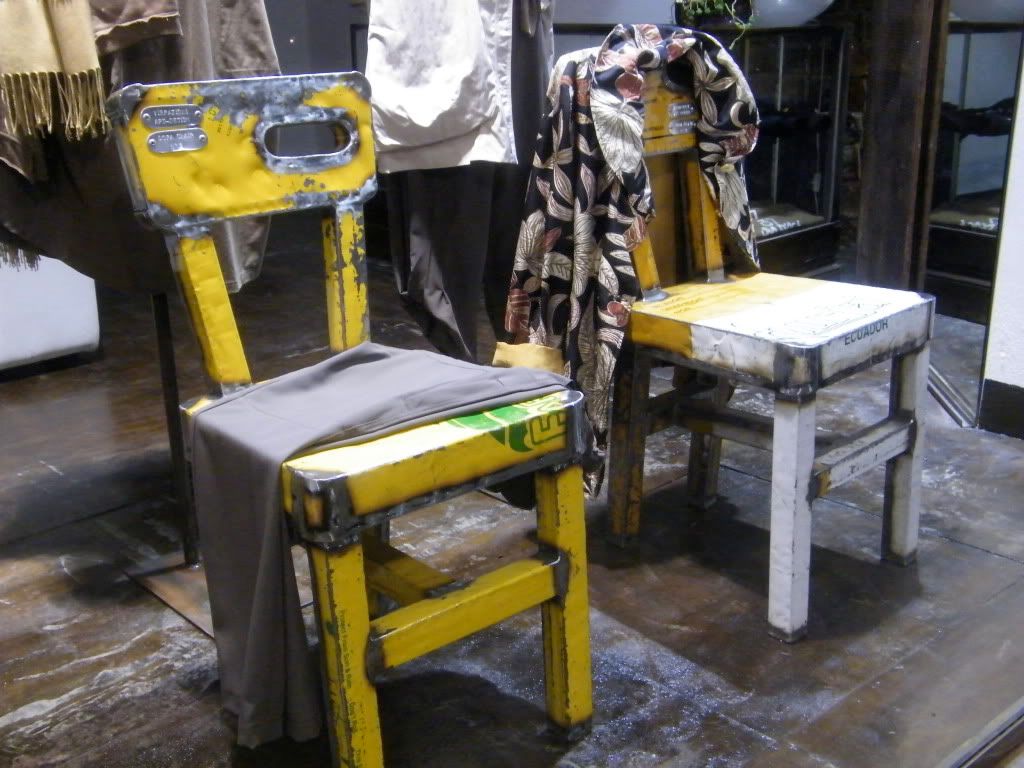 Don't you just love when the door is soooo big…that there's a door inside the door? Makes me squeal.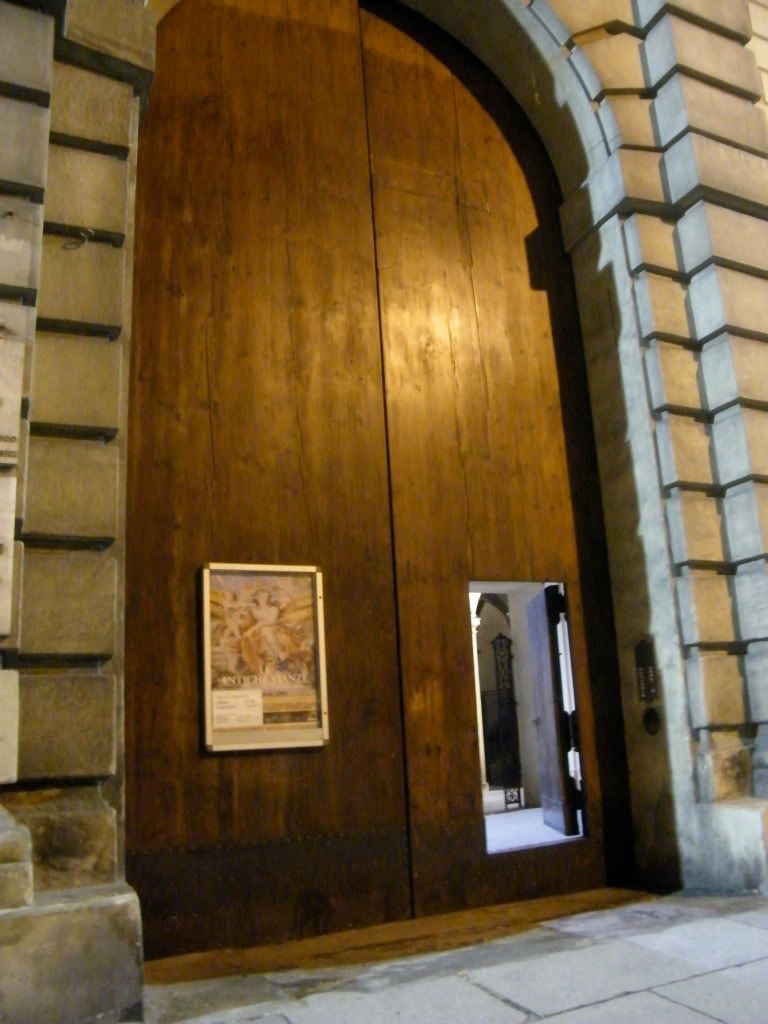 First of many doorknobs…